To view Calendar by AGE GROUP ONLY or SUFFOLK or NASSAU see below....
To view calendars for only one age group for events, click links below:

AGE GROUP A
(23-38)
AGE GROUP B
(32-46)
AGE GROUP B+
(38-52)
AGE GROUP C
(44-59)
AGE GROUP D
(54-69)
ALL AGES
ALL AGES
We believe that one size does not fit all.
Therefore we have a total of 5 different age groups!
*
If you age falls into more then one group, choose the one that fits you best

7 in Heaven Singles Events
We are NOT JUST SPEED DATING!

PARTIES, SPORTS ACTIVITIES, ENTERTAINMENT,
SPECIAL INTEREST, and TRIPS for Single Adventures

BELOW are just SOME of the events we have held and will be holding soon!


TYPES OF EVENTS
*Click images to view current event
PARTIES
DINNER PARTIES for SINGLES *CLICK IMAGE VIEW EVENT
Held on Friday or a Saturday night, our dinner parties typically have 35-45 attending. Meet in lounge area of monthly chosen restaurant for personal introductions and mingle, followed by sit down 3 course (or more) dinner. Seating by age group and man/woman/man/woman. Pay one price for ALL included (CASH bar drinks are separate) We visit many types of restaurants to experience different cultures and dining experiences. Most of the restaurants have nightly entertainment following dinner to enjoy. Click image for next party or check calendar for current dinner parties schedule
BBQ Picnics held outdoors in the Park and at Beaches
Over 100 Singles typically attend ~ BBQ Food, Park Games, Prizes, Volley Ball and more!
*CLICK IMAGE VIEW EVENT
LOCATIONS for Outdoor Barbecues

* Belmont Lake State Park (N. Babylon)
* LOBSTER FEST Beach BBQ - Cedar Beach
* LUAU BBQ NASSAU BETHPAGE park



Halloween Bash *CLICK IMAGE VIEW EVENT
Costume optional, DJ Music dance party with prizes and icebreakers
New Year's Eve Dinner Party + Dancing *CLICK IMAGE VIEW EVENT


Gala upscale dinner dance new years eve party




VALENTINES Day for Singles
Meet your Valentine - every year we host a unique theme mingle party such as Mansions and Designer show rooms. This year we have a Chinese Wok Demo -dinner with dancing and special desserts


Single Mingle Parties *CLICK IMAGE VIEW EVENT
Live bands / DJ / Karaoke/ Icebreakers
Theme parties: Super Ball, St. Patrick's, Summer Outdoor Cocktail Parties, December Holiday Mingles and more


Super Bowl Party
*CLICK IMAGE VIEW EVENT
SPEED DATING PARTIES- Held every weekend


See SPEED DATING SCHEDULE for DATES for events coming up in your AGE GROUP





SPORT ACTIVITY EVENTS






Beginner indoor Archery lessons followed by Lunch
CLICK IMAGE VIEW EVENT
Billiards /SPEED POOL *CLICK IMAGE VIEW EVENT


Separate reserved pool tables for SPEED-DATING teams of 2 Men and 2 Women in appropriate age groups. After completing the first game, gentlemen will rotate to the next table to challenge the next team of women in their age group. No need to worry if you don't play well, many beginners will be there.
"Date Match Cards" provided to make connections with info on connections given to you the next day.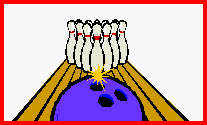 X-Treme Bowling Single Mixer *CLICK IMAGE VIEW EVENT
Age groups teams of Men & Women. This fun activity event will include PRIZE'S for the highest scorer and lowest scorer! Not a good Bowler? No problem ! We will have one game played mixed with some fun ways to bowl... EXAMPLE: Bowl with your opposite hand! (Righty bowls LEFTY!) or Bowl through a MALE or FEMALE Team-mate LEGS! "Date Match Cards" provided to make connections with info on connections given to you the next day.


Dance Lessons- Salsa, Hustle, Ballroom *CLICK IMAGE VIEW EVENT
SINGLES- no partner needed, everyone gets a DANCE partner! One hour Dance lesson with professional dancer instructors, learn the basics on how to dance the best Latin dances. Partners will rotate to allow you to meet everyone. Practice your new skills with open dance to GREAT MUSIC until 11pm. Introductions and *DATE MATCH cards provided to help make connections.




FITNESS EVENTS for SINGLES !
Exercise and Sport focused events
Yoga on the Beach ~ Tai-Chi, Self Defense, Zumba Classes
Outdoor Bike Rides ~ Hikes ~Volley Ball and more!



Fishing Trip or Dinner/Dance Party Cruise


4 Hour Cruise on private party boat




Bicycling -Park Trails *CLICK IMAGE VIEW EVENT
Smooth surface beginner to intermediate level off road bicycle trails
Go-Karts *CLICK IMAGE VIEW EVENT
Indoor Track racing followed by LAZER TAG!
Intro to GOLF CLINIC & Dinner Mingle
Pro Golf instructions for beginners on Golf Course


Hike / Nature Walks *CLICK IMAGE VIEW EVENT
Beginner to intermediate level walks or light hiking in outdoor parks, preserves and large mansion grounds
Miniature Golf *CLICK IMAGE VIEW EVENT
Mixer with age group teams held in indoor glow in dark MONSTER GOLF locations, or in summer- outdoor putt-putt./ mini golf locations<



Rock Climbing *CLICK IMAGE VIEW EVENT
Introduction to the sport with indoor walls to climb for every ability. One and 1/2 hours of supervised climbing one instructor for every 6 persons signed up.



Discover Scuba *CLICK IMAGE VIEW EVENT
Introduce non divers to Scuba in a safe, controlled, and enjoyable environment in their heated indoor swimming pool. Short classroom session orientation followed by fun pool practice with scuba gear under the supervision of a very experienced Padi instructor.
TENNIS PARTY for Beginners *CLICK IMAGE VIEW EVENT

Fun non-competi

tive Tennis mixer games with professional instructions - held both in indoor and outdoor courts followed by Lunch buffet


Volley Ball - Next Event- at BBQ Summer



White Water Rafting *CLICK IMAGE VIEW EVENT
Awesome day trip to PA, see wilderness scenery and exciting fun-filled Delaware rapids. You'll soak yourself silly - absolutely no experience needed 

TRAVEL-Vacations, Day and Weekend Trips

Weekend Resort just for SINGLES!



7 in Heaven Singles Events joins forces with Clubgetaway
Your Weekend ~ Your Way!
Weekends from MAY - OCT

Whether your idea of the perfect weekend is packed with Sports and Adventure, Cocktails and Clubbing, or just relaxing in Nature, Club Getaway is the place you've been looking for.  You can spend your days, and nights doing just about anything you like.  And it's all about YOU and it's included in one great weekend vacation price.  Club Getaway is set on 300 acres overlooking a sparkling lake in the beautiful Berkshires of Kent, Connecticut.  Club Getaway is just 90 minutes from New York by car or Getaway Bus.

7 in Heaven Singles Events MEMBERS receive $25 off any weekend just by being a 7 in Heaven Member Enjoy a really fun filled all inclusive weekend at CLUB GETAWAY!
Must Mention 7 in Heaven Membership to receive Discount
CLICK HERE to learn more!
Or Call 631 592 9804

PS: I was recently at a CLUB GETAWAY Weekend Aug 2013 and I had a BLAST! Food was amazing, activities were endless choices. Check out my FACEBOOK PAGE to view pics and Videos of "BOOMERS" weekend (ages 45 and up)






Single and like to Travel?

Check out our Group Travel Vacations 

with Collette Vacations Safe fun way to travel by group with escorted tours with professional tour managers, accompany you throughout the entire tour so your trip is enjoyable; easy and safe. Travel with 12-28 passengers, these are personal adventures that cultural explorers dream of!
Current Trips planned for 2014

HAWAII - FEB 2014
GREECE - APRIL 2014

CLICK HERE to for more details about world travel
Picnic at Belmont Race Track Private outdoor reserved table section just for us at the Top of the Stretch Picnic area, with a fantastic view of the track and horses! BBQ / PICNIC Lunch included
Castle/Mansion Outings *CLICK IMAGE VIEW EVENT


Visit local public and private mansions usually includes brief walk around grounds





Tour around Manhattan *CLICK IMAGE VIEW EVENT


Enjoy the scenic views of NYC (Manhattan) with both walking tours and bus tours





Dude Ranch Weekend

Fun filled weekend! Fantastic prices which includes Lodging, MEALS (2 daily), Snacks, Free cocktail hour Fri and Sat 5-6 pm, free horseback riding, indoor pool, tennis, paddle boats. Planned Sat night events will include- shows, DJ music dancing, karaoke.


Foxwoods or Mohegan Sun Casino (Ferry + Bus)

Group day trip starting with ferry ride to CT - then board the Bus ride to Mohegan Sun. Meet again as group for LUNCH at 1:00pm, 4:30pm head back


Museums *CLICK IMAGE VIEW EVENT


Seal Watch Cruise (Freeport)
Winter or Early Spring time 2 hour cruise with heated cabin to view seals at play throughout Hempstead Bay. A naturalist will be on board to discuss biology and behavior of seals and other marine life encountered




ENTERTAINMENT
Comedy Shows and Clubs *CLICK IMAGE VIEW EVENT
Pre-mingle mixer in lounge area with introductions, followed by tables for comedy show arranged by age groups


Murder Mystery Dinner *CLICK IMAGE VIEW EVENT


Dinner Party with great food, make new friends while in a search to find the killer, the actors will involve audience members by secretly sitting at the tables and dropping clues and inviting everyone to "solve the mystery". Seating arranged age groups.



Planetarium Laser Light Show *CLICK IMAGE VIEW EVENT
SPECIAL INTERESTS
Arts and Craft* CLICK IMAGE VIEW EVENT
YES you can PAINT! Beginner co-ed outdoor painting lesson in the park, or inside art studio All paint (acrylic), canvas, brushes, smock and professional instructions will be included. You keep your art work
BARTENDING NIGHT * CLICK IMAGE VIEW EVENT
Get behind the bar at a real bartending school, learn how to mix drinks like a pro. Recipes to take home, drink samples



Beer Tasting / Brewery Tour


Book Mingle
Meet someone that loves to READ!
Trade your used books, swapping them for a new ones to read. All books that have not found a new home at the end of the event, will be donated to READING REFLECTIONS - a volunteer LONG ISLAND based charity


Board Game night


Board games provide an excellent forum in which to gather people for an intimate, intriguing, challenging and stimulating social experience. Learn a new game or teach someone how to play



Cooking Classes or Chocolate Making*CLICK IMAGE VIEW EVENT*CLICK IMAGE VIEW EVENT
Fun mixer Co-ed professional cooking class followed by the meal we prepared!



Dog meet-up in the Park


Looking to find someone that loves your dog as much as you do?

Come join us with your Dog (or without) for a nature walk



LADIES Brunch / Social Networking for Single Women
Every 1st Sunday of the month Suffolk and Nassau locations
*CLICK IMAGE VIEW EVENT


Your married friends are great, but they can't always relate to your single status and can't join you on single adventures. A single woman can never have enough single girlfriends for support and to pal around with. Join us for a cozy ladies afternoon luncheon and social networking to make dozens of new friends




Psychic Night What does your future hold?



Single Parent Event

Some of our activity events are open for children to attend with parents
Mingle and Interactive Workshop for "DATING SUCCESS"-
Held once a month
*CLICK IMAGE VIEW EVENT

Are you struggling to navigate through the dating world after being widowed, divorced, a separation or breakup? Are you searching for the key to success to attract a potential partner and land that date? Learn a fresh new approach to dating, gain the confidence boost to be at your best! Professional Life Coach HEIDI BERNSTEINand 7 in Heaven Singles bring you this fun highly effective monthly workshop, to achieve your ultimate goal; finding a loving partner


Wine Tasting *CLICK IMAGE VIEW EVENT


Fabulous wine tasting and food pairing events held at wineries and restaurants Wine sommeliers will educate us on all the wines we sample. Fun music, and amazing food and wine





Have an idea for an event?

EMAIL info@7-in-heaven.com

CLICK HERE TO REGISTER FOR EVENTS


________________________________________________________________________



Check out what's going on on LONG ISLAND BROWSER !